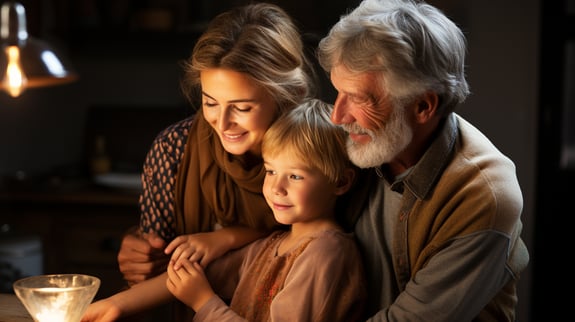 TelluCare
All our services on one platform
People working in the healthcare industry are often stressed and concerned about an increasing lack of resources. Relatives often worry about their loved ones living at home, and those who are living at home, wish to do so for as long as possible, despite needing care.

At Tellu we work towards solving these concerns daily. The answer? Welfare-technology. Now we're even making it easier for you as a customer by gathering all our services on one common platform – TelluCare.

TelluCare is our new, holistic platform where we've gathered all our welfare technology-services in one common ecosystem. This makes us the first in Norway to gather both Remote Patient Monitoring and Digital Supervision in one place. By the help of one secure single-sign-on-process and a secure access-control, you'll now have access to all your products and user-data in one place. The solution is user-friendly, timesaving, and increases patient-security.
The purpose of TelluCare is to simplify the daily life of our users as much as possible. The aim is to replace today's fragmented, stand-alone solutions, and create a common solution for setting up equipment, patients, and healthcare professionals. TelluCare provides flexibility, options, and opportunities for a better collaboration – both with us as your provider, and your patients/users.
The TelluCare ecosystem will continue to grow with our product portfolio. You as a customer decides which solutions and services you wish to use. Today, it consists of Remote Patient Monitoring, Digital Supervision, and sensors, but the ecosystem will soon expand into solutions both for institutions and response centers. It's of course possible to use only one of our products, but if the need to expand comes at a later stage, this can easily be done in our new solution.
TelluCare is yet another step towards the direction of a simpler, safer and more manageable everyday – for those in need of care, and those caring for someone.