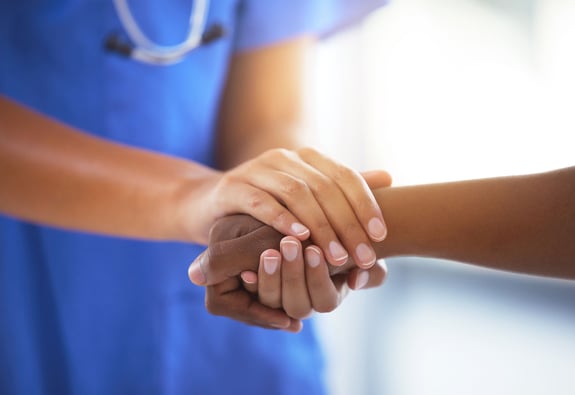 Why become our partner?
With our platform, TelluCare, our partners can easily make their products and their welfare technology equipment available through our platform.
A holistic ecosystem
An important part of our holistic ecosystem for welfare technology, is to gather all relevant services on one common platform. With our platform, TelluCare, our partners can easily access their products and their welfare technology-equipment at the same place. We have an open platform based on open APIs which makes it easy to integrate your own solutions. When working towards our customers in municipalities and hospitals, we focus on the value we can create together with our partners.

We have 130 municipalities as our customers, and we're continuously growing. This ensures our partners that their services will be accessible to many, while still securing that the health care gets access to innovative, integrated and easily accessible welfare-technology services through our secure platform. Today there's already 70 municipalities connected to our response center-solution, and we offer a separate next-of-kin-solution where our partners' solutions can be part of the delivery we offer.

Our end users also have different gateways which enables the connection of equipment from our partners to, for instance, our Digital Supervision-solution. Additionally, we want to offer our solutions as part of our partners' ecosystem, where our partners "own" the market, and is the main distributor.
Hvem er våre partnere i dag?
Would you like to become one of our partners?
Then we'll need some information about which solution or equipment your business wants to integrate to our ecosystem. How is the equipment tested or used so far, and what benefits does it have? This, including documentation of ISO-certification and possible CE-marking, must be sent to us by e-mail at: partneravtale@tellu.no. We'll get back to you within two business days and provide access to a test environment where your business can test the integration of your equipment/solutions on the TelluCare-platform.
As a partner you'll also have access to the TelluCare Sandbox. TelluCare Sandbox is an environment that gives our partners the opportunity to integrate their equipment or solutions into TelluCare's ecosystem. For more information about this, click here.
Our partnership is regulated through a separate agreement with requirements for governance and management of quality, security, privacy, safety, and sustainability on the partner side. For instance, we require that our partners are ISO 27001 certified and have documented the risk and vulnerability analysis and security measures for the services to Tellu and/or our customers, as required in the Norm.